New-model luxury SUVs and electric vehicles are the fastest sellers
While supply chain issues led to a smaller number of all-new vehicle introductions in 2022 than normal, there were still a number of high-profile launches that took place last year. Most notably, electric vehicles were at the forefront of these new offerings as OEMs work towards combatting higher fuel prices in the short term and meeting emissions regulations in the longer term. So, which all-new models introduced in 2022 have fared the best as 2023 kicks off? Which one emerged as the "rookie of the year"?
There are lots of ways to come to that conclusion, but there is no substitute for whether a vehicle is selling or not. Cloud Theory evaluated the full range of all-new 2022-2023 models that were introduced in calendar year 2022 and ranked them on their turn rates – in other words, how fast each one is selling its available inventory. With more than 99% inventory coverage across all models and all geographies, Cloud Theory is uniquely qualified to provide this view.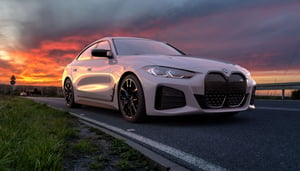 Taking that approach, the BMW i4 leads the pack by a wide margin, selling 81.7% of its inventory in an average 30-day period. And while the Acura Integra is technically a reintroduction (that nameplate having been retired in 2006), it still qualifies and comes in at #2 on this list (68.6%). The Mercedes-Benz EQB all-electric luxury SUV rounds out the top 3 (52.1%).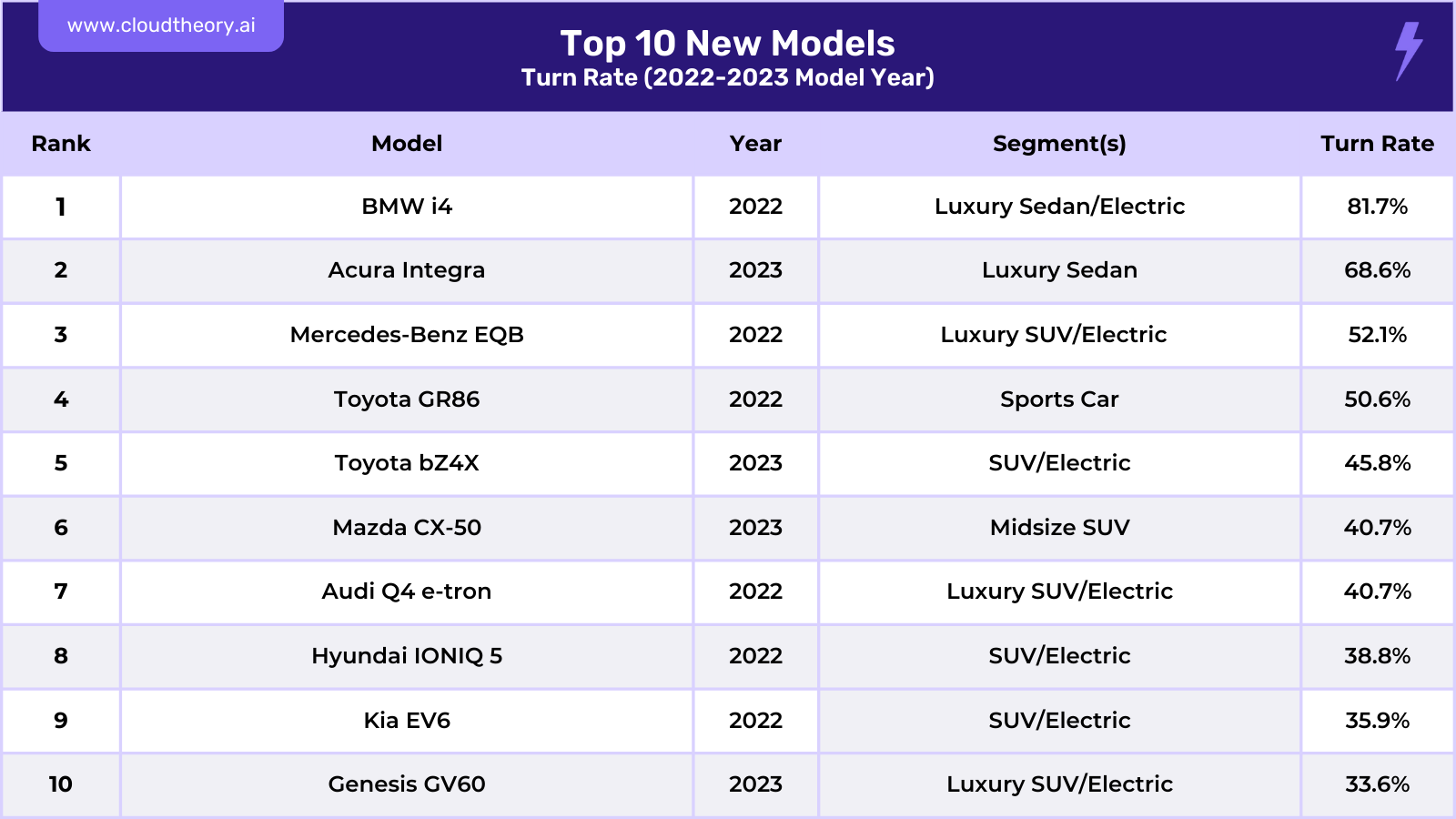 Looking further into this data, there are several insights worth noting:
Half of the top 10 come from luxury brands
7 out of the top 10 models are SUV/electric vehicles
Toyota is the only brand appearing twice in the top 10, with both models making it into the top 5
In such a competitive marketplace and with the need for an all-new model to get off to a strong start, it is important for OEMs to carefully monitor metrics such as inventory levels and turn rates to determine how much of their marketing and incentive dollars to allocate to these new introductions vs. supporting existing models.
"With supply chain issues easing and more all-new models slated to be introduced in 2023 than there were last year, it is safe to say that consumers will have lots of new vehicles to choose from and that electric vehicles will continue to be in focus," says Rick Wainschel, VP of Data & Analytics at Cloud Theory. "It will be crucial for OEMs to monitor whether their all-new vehicles are getting the visibility, attention and follow-through that they need from the start in order to build early momentum and become a meaningful addition to vehicle lineups."
As new models are released, Cloud Theory will continue to monitor and report on inventory, turn rate, and more.