Grand Rapids, Michigan / February 21, 2023 – New software company Cloud Theory announces two key additions to their team, Ron Boe and Rick Wainschel. These two industry leaders will be crucial to Cloud Theory's growth as the company continues to develop innovative products that serve the automotive industry.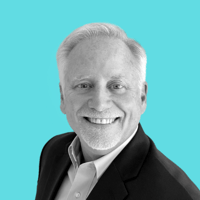 Ron Boe is a strategy, marketing, and sales leader with extensive experience in the automotive industry. Previously, Ron led teams at organizations such as Time Inc. and The Wall Street Journal and at Cox Automotive where he served as Senior Director of Enterprise Media Solutions and Vice President National Accounts, growing the Kelley Blue Book and Autotrader brands. Ron will now play a crucial role at Cloud Theory as Chief Revenue Officer.
"Ron is a proven and tested leader that understands the customer problem as well as anyone in the industry. His energy and passion about our platforms is off the charts and I couldn't be more pleased he's driving our strategic direction," says Matt Sharp, Co-Founder and GM of Cloud Theory.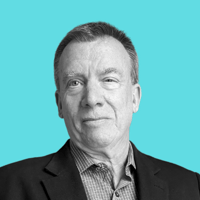 Rick Wainschel has spent 25 years in the automotive industry, leading teams to develop analytics capabilities that address key strategic business challenges. Most notably, he has held the role of Vice President of Client Analytics and Insights at Cox Automotive, and he has been a leader in analytics and predictive modeling for Garage Team Mazda, Kantar, and Epsilon. Rick will now serve as Vice President of Data Science and Analytics for Cloud Theory.
"I'm extremely proud to have Rick, an industry veteran, leading our data and analytics organization to solve the big data gaps in the automotive industry," says Nick Dionne, Chief Product Officer of Cloud Theory. "Rick's experience and leadership are already shining as he evolves a new wave of data-driven products."
Rick and Ron will work alongside Matt Sharp (Co-Founder/GM), Nick Dionne (CPO), Bill Christenson (CTO), Ritu Parr (CMO), and Sarah Grajewski (CCO) to provide clients with the most cutting-edge data platforms in the automotive industry.
About Cloud Theory
Cloud Theory is more than a concept. It is the eye of the storm, where cutting-edge data, software, and artificial intelligence meet deep industry knowledge and experience. Built for automotive manufacturers, agencies, and affiliates, Cloud Theory enables our customers to understand – in real time – the complex competitive world in which they do business and to make bold decisions that drive them forward. The combination of billions of data points, interactive tools, and expert consulting gives our clients the ability to weather any storm and find their way to clear blue skies. Learn more at cloudtheory.ai. To learn more about our entire portfolio of automotive brands, visit www.advancelocalautomotive.com.
For media inquiries, please contact:
Mike DeVilling
mdevilling@cloudtheory.ai
Rachel Slotnick