Release Notes – August 2023 Updates  
This month, we are introducing several new features and improvements to our platform. Here's what you can expect:
Market Insights Improvements:

Enhanced Make Filter:

The Make filter has undergone an upgrade, now presenting filtered results based on other selected filters. Additionally, redundant, dated and niche Makes have been removed, streamlining the user experience and making it simpler to locate the information you're seeking.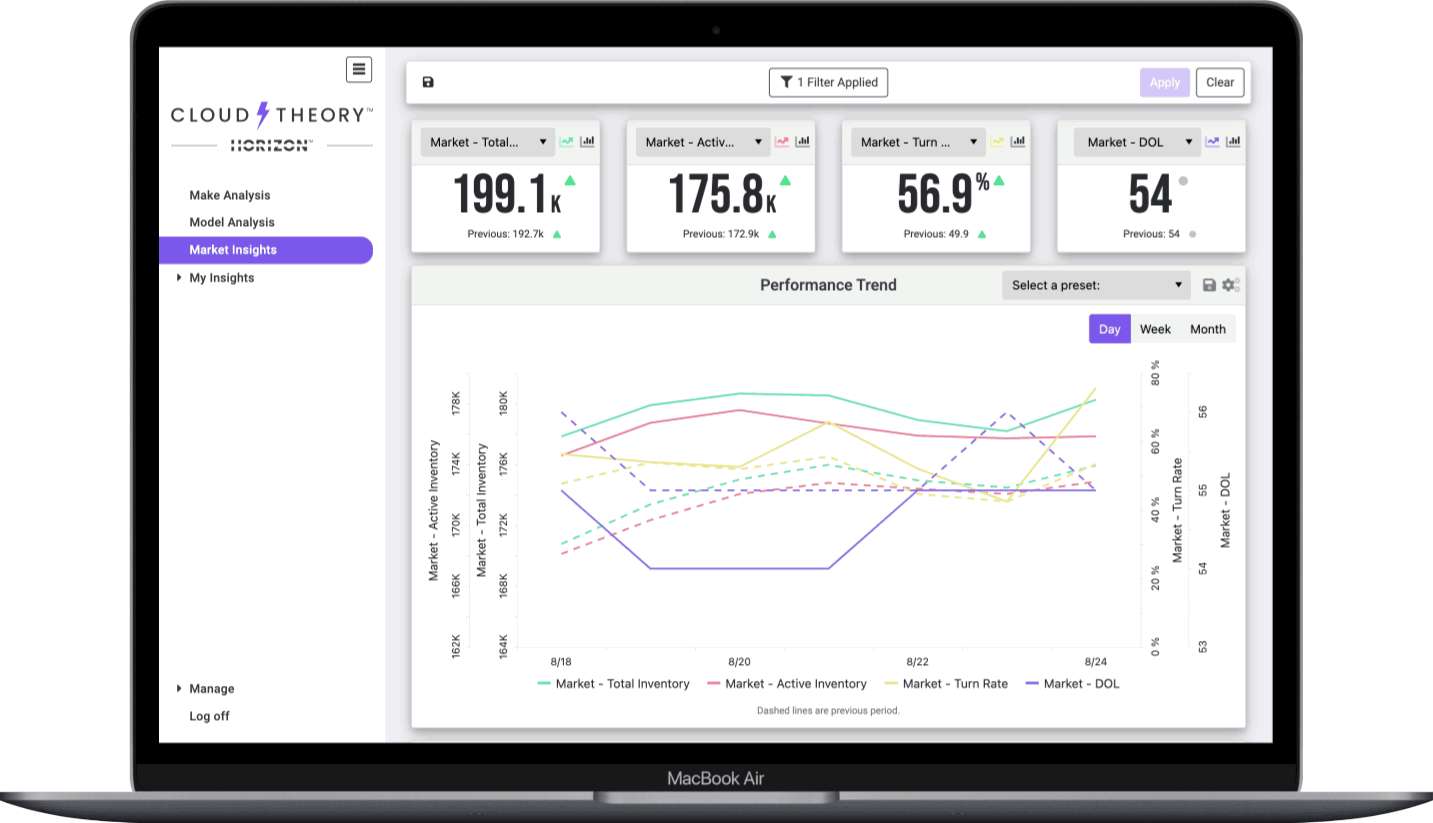 Saved Presets Improvements:

Creating and using presets in Market Insights just got easier! A "Save Preset" button has been added to the Performance Data header, allowing you to quickly and easily save your preferences. Settings you can save include Performance Trend chart configurations and Performance Data table columns.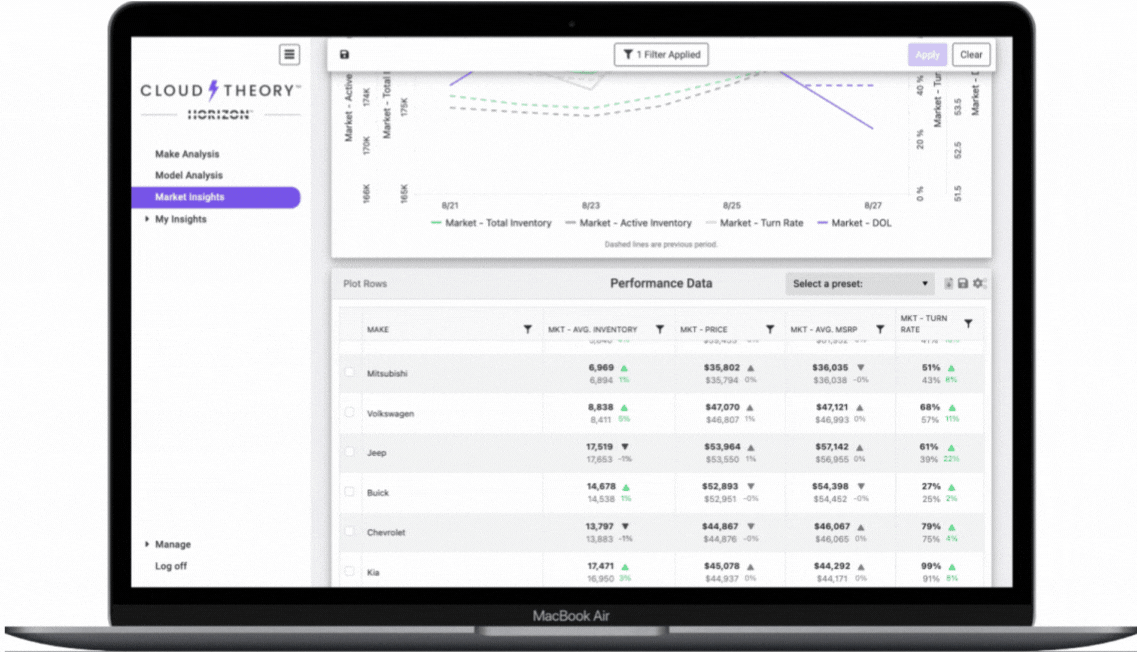 Improved Dashboard Comparison Metrics:

Enabling a comparison period on your dashboard? The Total row will now showcase comparison metrics alongside the regular data. This enhancement provides a comprehensive view of your data, aiding in better analysis and decision-making.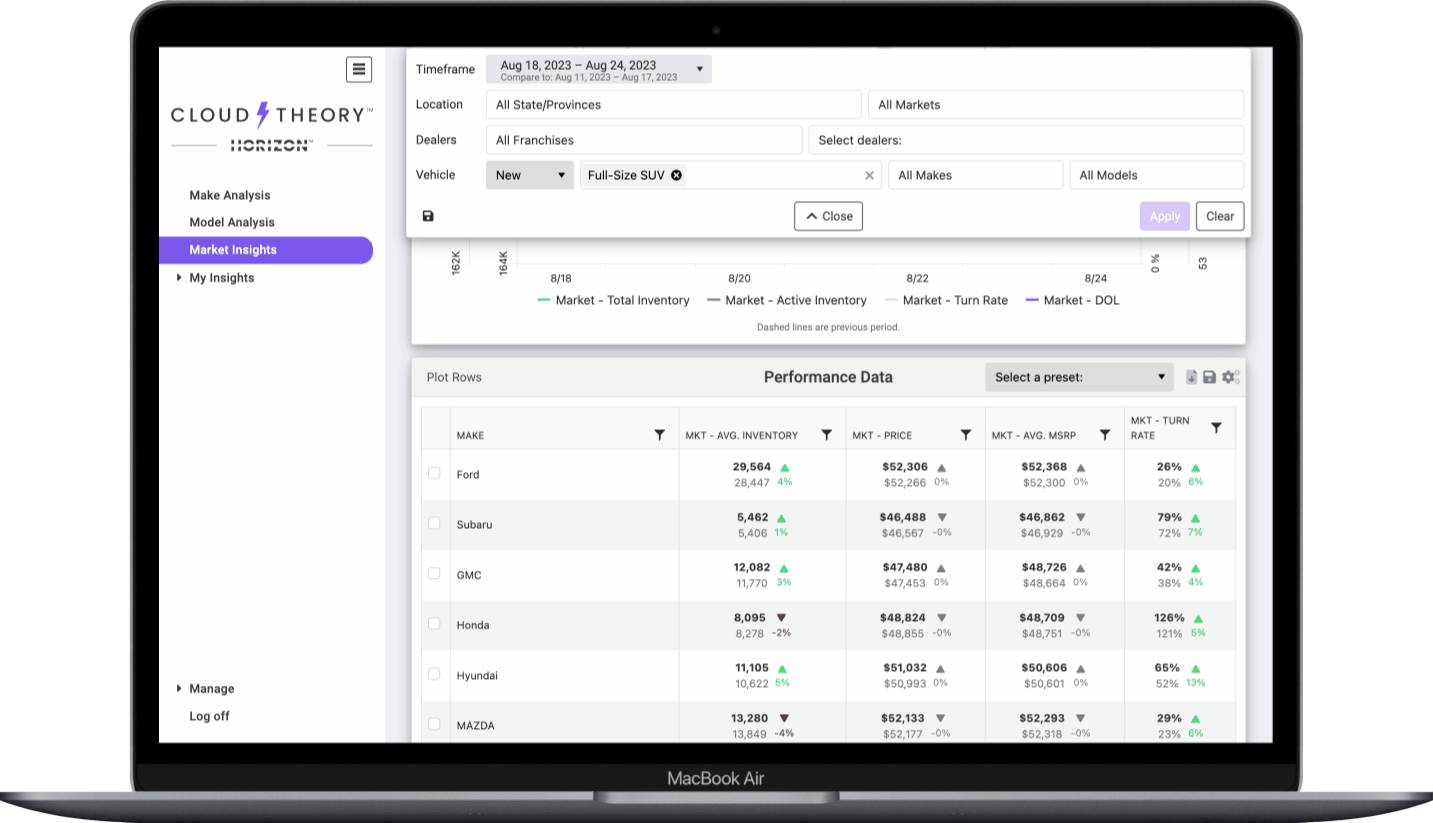 Collapsible Navigation Pane:

You can now expand and collapse the left navigation pane by simply clicking the three-line icon located at the top left corner of any page. This feature offers a cleaner interface, allowing you to focus on the content that matters most.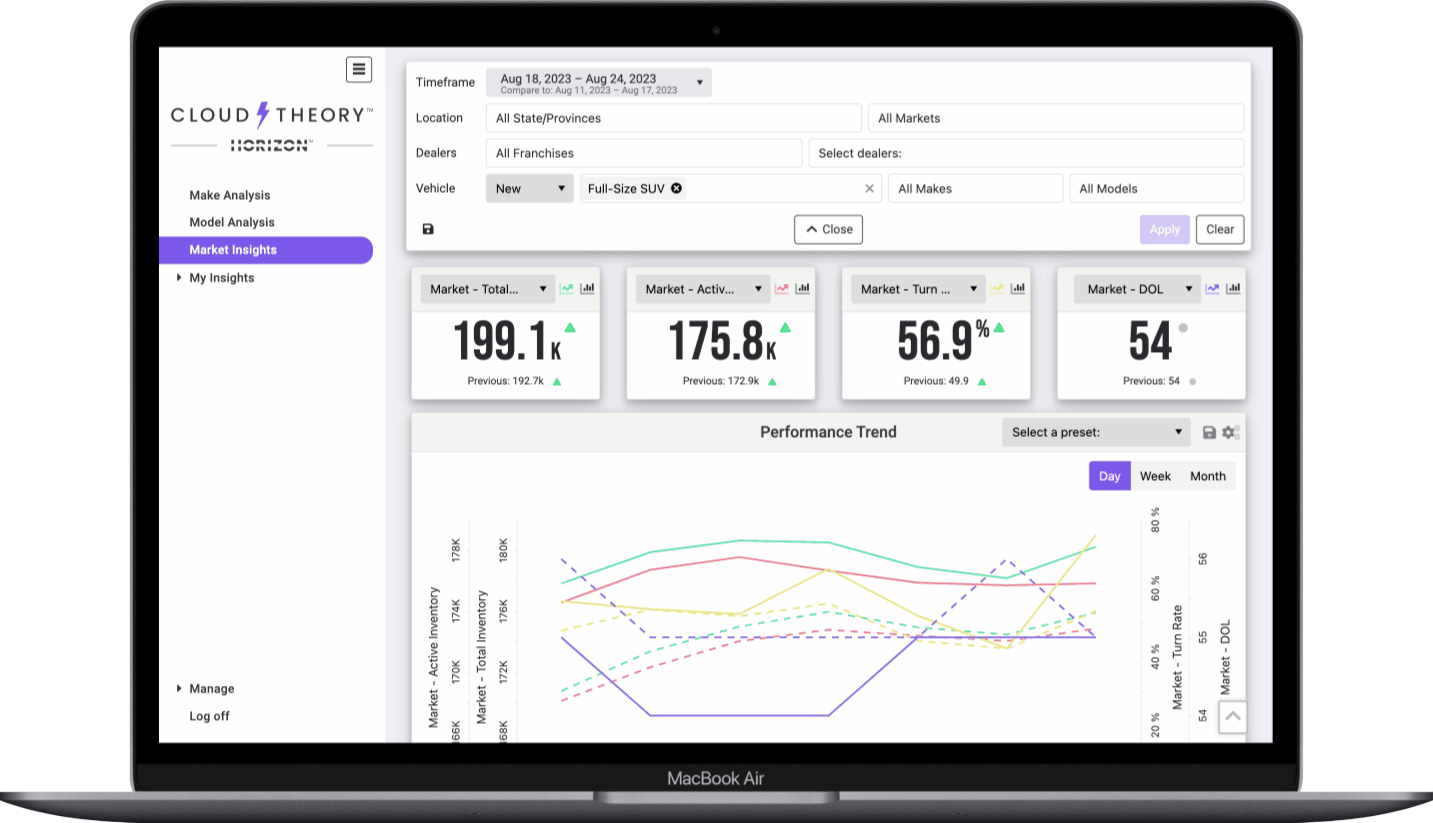 Streamlined Facebook Campaign Reporting:

We've improved how we use the Facebook API to enhance platform performance for OEMs, agencies, and the dealers they serve.
We're committed to enhancing your platform experience and enabling you to achieve your goals more effectively. Please feel free to provide us with your valuable feedback to help us continue improving. Thank you for choosing Horizon.